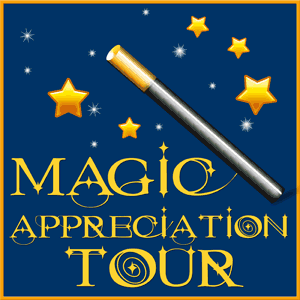 I'm having an idea.
One of the biggest problems first-time authors have is the Obscurity Problem. No one knows who you are. Even if your book is excellent, it can take quite a while for the word to get out about it. You blog, you tweet, and you participate in forums, but most of the time you wonder if anyone ever sees the stuff you post. You, my friend, are suffering from obscurity.
Being an obscure author myself, I can sympathize. At the moment, my obscurity doesn't really hurt me because my first book hasn't been published yet. But I've been wondering what I can do to solve the Obscurity Problem in February 2012, when Vaetra Unveiled hits the virtual bookstore shelves.
Sure, you can do a few proactive things like join the Writers' Platform-Building Campaign (been there, done that, may do it again), or pay one of those blog tour companies and go on a virtual tour. These are all good things.
But one of the first things you learn about marketing is that your message should to be targeted to the audience that needs and wants to hear it. The activities mentioned above are valuable, but not necessarily focused.
A Focus on Magical Fantasy
The readers I want to reach are those who appreciate fantasy. Even more specifically, readers who appreciate magical fantasy, as opposed to the various sub-genres of fantasy that do not involve magic. It would be cool to offer those readers a place where they can be guaranteed to find the kind of books they like to read for a price that makes it easy to try out an author they've never heard of.
What's more, I'd like to band together with other magical fantasy authors who like the idea of supporting each other by showing potential readers and fans who we are and what we have to offer.
If you have read Horton Hears a Who, this is the part where all of us in Whoville band together and shout, "We are here, we are here, we are here!"
So here's my idea…
The Magic Appreciation Tour and Book Sale
The Magic Appreciation Tour (MA Tour) is part blog tour, part social networking event, and part book sale. The goals are to share our audiences with each other, find new readers, meet new friends (authors and readers both) and boldly take a step toward solving the Obscurity Problem.
I admit that the concept is not fully baked. I'm going to share what I've come up with so far, but you are welcome to make suggestions on ways it can be improved; just post your thoughts in the comments.
Here's how it will work:
The Magic Appreciation Tour takes place once per quarter, for a duration of one month. I'm thinking it will be the last month of the quarter (March, June, September, December). The first one will be in March 2012.
Anyone who wants to participate in the next tour contacts me with information about their book(s) and about themselves during the "off" months.
I will set up a web site that lists the books and the authors, with links to buy the books and links to the author's blog and/or social media accounts. The MA Tour site acts like a site hub and network for all the participating author blogs.
All participating books must priced at 99 cents for the duration of the month. That is the "book sale" aspect of the MA Tour. If your book is normally priced at 99 cents, that's fine too.
Authors can participate in as many MA Tour events as they want.
Participating authors help cross-promote each other in the following ways:
Post links to the MA Tour site in their social media accounts at least once per week.
Host a guest post from another participant.
Post an interview of another participant.
Post a review of another participant's book.
Hold a book giveaway.
Tweet/share/digg/stumble/etc. all of the above activities.
Obviously, the earlier in the month you start your promotion activities and the more of them you do, the better results everyone will have.
If you notify me when you post anything related to the MA Tour, I can link back to your blog from the MA Tours site to give you an extra boost in traffic and potential followers. For example, if you do an author interview, let me know and I'll put the link to the post with your author info. Notifying me also lets me know you are really participating.
My plan is to match up authors through an exchange arrangement. That way, the people who participate the most get the most benefit. Here's how that would work:
You decide what kind of blog post you would like to offer (on your blog), and what kind you'd like to receive in return (on someone else's blog). For example, you might like to do an author interview and post it on your blog, and you'd also like to be interviewed by someone else.
I'll set up a web form you can use to send me this information.
I'll match up authors based on the types of post they want to exchange and put you in contact with one another.
We probably won't "exchange" reviews in order to avoid the bias that could result from the trading aspect.
The cynical among you might be wondering what I get out of all this:
I get to meet more authors, which is something I really enjoy.
I get to battle my obscurity just like everyone else.
I hope to get additional sales of my book because of the increased exposure.
I'll use my affiliate id on purchase links from the MA Tours site, which will help defray the MA Tours operating costs.
Keep in mind that the MA Tour is all about getting the word out about you and your work. As Joe Konrath says, "It's not about what you have to sell, it's about what you have to offer." The MA Tour was inspired by that distinction. While increased book sales are obviously a desired side-effect, selling books is not the focus of our efforts. You didn't want to be a salesman anyway, right?
The Magic Appreciation Tour just might just be the final "YOPP" you need to break through the clouds of obscurity and let the world know you are here.
[Update: The Magic Appreciation Tour site is now up and running, and you don't have to price your book at 99 cents. See the link below for more details.]
Are you a Magical Fantasy author? Come join the fun! You can learn more and register for the Tour right now on the Magic Appreciation Tour Web site:
Remember: the first authors to sign up get prime placement!
***
So, what do you think? Does the Magic Appreciation Tour sound fun? Is it something you could see participating in? Do you have suggestions for other ways the idea could be improved? As a reader, do you think something like this would be useful to you?
Tell me in the comments!