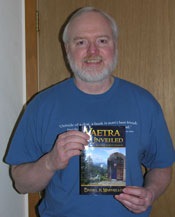 Last Friday, I drove down to the school bus turnaround on the county road to meet the UPS man. At this time of year, he calls ahead to find out if the road to our house is clear enough to get his big brown truck all the way here. Between the 1/3 mile of private road (maintained by the residents) and our driveway (maintained by me), conditions can vary substantially depending upon recent weather events and the snow-removal enthusiasm of my neighbors and myself. It's not unusual for his truck to fill the road from berm to berm, leaving very little room for slipping or driver error.
He smiled and thanked me profusely for meeting him while he handed over a small cardboard package. I waved goodbye as he drove off, his rear wheel spinning briefly on the icy road. I got back in my RAV and stared at the package. Unable to resist, I grabbed the convenient pull tab and tore open the cardboard. Out of the package slipped a 5.5 by 8.5 paperback with a familiar image on the cover. I held Vaetra Unveiled in my hands at last.
I had uploaded the Kindle version of the book the week before, and I got a thrill out of seeing it appear on Amazon.com the next day. But this was different. This was the real deal: the physical representation of 335 hours of my writing, editing, and formatting time. I literally clutched it to my chest for a moment, and I couldn't stop grinning.
Even now, the print proof sits on my bookshelf, with the cover facing out. I can look over my shoulder and see it there. It is a reminder that dreams can come true.