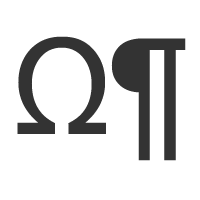 Today, I typed out the final paragraph of my work-in-progress, Vaetra Untrained. My wife knew it too, because heard me exclaim from across the house.
I don't know how other authors feel about the final paragraph, but for me it is a moment of big excitement. I feel my nerves start to tingle as I watch those last words appear on the digital page. My fingers hit the last few keys extra hard. When I stop typing, I stare at the words that represent the culmination of months of work, and my chest tightens. I don't know whether to bury my face in my hands and cry, or jump up and dance around like a fool. The truth is that I feel like doing both at the same time, but I can't, so I just sit there and grin until the emotional pressure won't be denied, and then I yell, "Woohoo!"
The end of a work-in-progress; the beginning of a book
The final paragraph is a critical milestone in my writing process. Until the first draft is finished, there is no book. In a sense, I might as well have written nothing until I put down that last paragraph. Up to that point, all I have is an incomplete story.
I'm a big believer in minimal editing until the story is complete. When I read back over a scene I started in a prior writing session to get back into "the zone," I may make little changes in word choice or correct a typo if I notice one, but I don't let myself slip into "editor" mode. I see revision and editing as separate tasks that happen after the first draft is done. So, yes, I still have a lot of work ahead of me. But until I write that final paragraph, there is no "book" to revise.
The end of a book; the beginning of a relationship
Modern books rarely end with the words "The end." Instead, the last paragraph has to give the reader that sense of finality. It has to adequately put to rest the thousands of words that precede it. In the case of a series, it may also have to encourage the reader to look forward to (or want to buy) your next book.
To me, the last paragraph is nearly as important as the first. It's the way you say goodbye to your readers. Hopefully, they will look forward to meeting you again some day. It's also a way to thank your readers for taking a few precious hours out of their life to read your work. In my case, I want readers to put the book down and think, "That was great! I'm glad I read it."
Every day, I'm still amazed that readers go to Amazon and buy my first book. I'm not getting rich off of it, but my sales are paying for groceries, and hey, eating is important to me. I hope the final paragraph of Vaetra Unveiled leaves my readers wanting more, and that the same will be true of Vaetra Untrained.
*****
How do you feel about the final paragraph as a reader or a writer? Tell me in the comments!