Thank you for your interest in First Moon. If you would like to be one of my beta readers, please fill out and submit the contact form below. The beta period runs from December 1 to December 31, 2014. Scroll past the form for the  First Moon cover and description.
---
[contact-form-7 id="705″ title="First Moon Beta Readers"]
---
About First Moon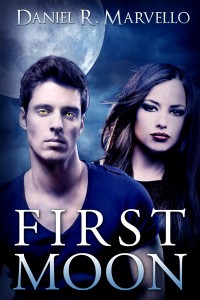 Kyle Nelson was ready for a rebound fling after being dumped by his fiancé. But a one-night stand turns into a nightmare, leaving Kyle with strange dreams and startling physical mutations. Adding to the insanity, an attractive witch named Amanda tries to convince him that he is in danger of turning into a werewolf and that his only hope for a cure lies with her secret society. Kyle starts to believe her after he attracts the attention of the local pack and learns that his fate will be sealed on the next full moon.
First M00n is a contemporary paranormal fantasy of approximately 80,000 words.